Let me start it by saying the first impression is the best impression.
Choosing the best fonts for your design and web development is a huge process that takes a lot of time and dedication.
The that you select and use for your design makes a huge difference in making the unique outstanding designs.
If you can't choose it well, then hire someone who knows it in depth but don't use whichever you see it will completely make your first impression worse.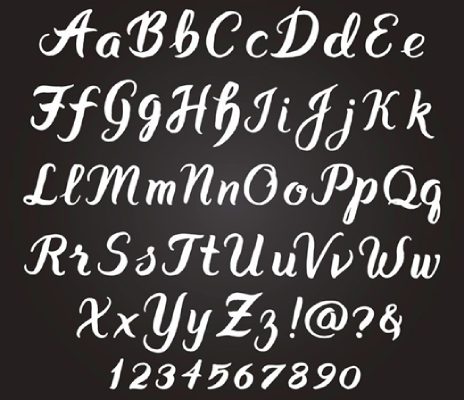 Typography
Typography refers to the use of fonts and the appearance of all the text on your website. It includes main CSS properties like which font you use, whether it would be italic or not and bold or not, but typography is more than that. This is about the space between and around letters, words, lines and sentences.
Fonts
Fonts are typically a size, color, weight and style of a typeface. Here your choice of typeface is as important as what you do with it.
Size
The best font size for professional web development is 16px because it is not too small or too big hence it improves the readability of your website.
Style
There are several font styles available to use for web development and web designing, it mainly depends on which theme you are using for your website. You will find the best fonts to use for your website at the end of this article.
Weight
CSS uses a font-weight from 100 to 900 for websites the normal text is 400, while bold is 700. So applying the same weight to different fonts does not mean they'll look equally thin or thick. 400 equals to regular while 700 is bold. Hence there's no such font-weight which appears right in all cases.
Here Serif and Sans Serif Typeface are used for either body copy or headlines (including titles, logos, etc.), while script & display typefaces are only used for headlines.
Top 10 Fonts For Creating The Notable Design in 2022
1. Helvetica
Helvetica or Helvetica Neue has widely used Sans-Serif typeface developed in 1957 by Max Miedinger. It is the best font for logo designing and website designing for 2022.
2. Raleway
Raleway is the best google font which comes in the Sans-Serif typeface family. It is designed by Matt Mclnerney. Then the italic version was added in 2016. It also has a sister family called Raleway Dots.
3. Roboto
This font comes under the regular family, which can be used as Roboto Condensed family and also Roboto Slab family. It is the best Google font for web designing. Roboto has a dual nature. It has a mechanical skeleton and forms are largely geometric. At the same time, the font features friendly & open curves. It is the best font for articles.
4. Open Sans
It comes under the Sans Serif typeface. It was designed by Steve Matteson. This version includes the standard ISO Latin, Greek & Cyrillic character sets. Open sans is designed with upright stress and open forms, yet it is a friendly appearance for users. It was optimized for everything like printing, web and mobile interfaces etc. It also referred to as the best google fonts in 2020
5. Titillium Web
Titillium is born inside the accademia di Belle Arti di Urbino as a type design. The project aims to create the collective font. Every year the dozen students work on the project, developing it further & solving the problems. 3 years after its birth, the project is still evolving and I don't know what it will become in the future.
6. Poppins
Poppins is a Sans Serif typefaces family. Poppins is new to this tradition, with support of the Devanagari & Latin writing system. Just like Latin, Devanagari is based on pure geometry, particularly circles. Each letter is monolinear, with the optical corrections, Devanagari base character height and Latin ascender height are equal.
7. Bebas Neue
Bebas Neue comes under the Sans Serif font family. Bebas Neue comes under the display family, it is mostly used for headlines & caption, It is based on the original Bebas typeface.
8. Simplifica
Simplifica is an exclusive free and best font. It comes under the Sans Serif typeface.
9. Source Sans Pro
Source sans pro is a most used google font, It is a Sans Serif typeface. Source Sans Pro is Adobe's 1st open-source typeface family. It was designed by Paul D. Hunt intended to work well in user interfaces.
10. Noto Sans
Sometimes, the characters in the text can't be displayed. If this occurs the small boxes are shown to represent the characters. We call those boxes "tofu". We want to remove the tofu from the web. This is how Noto font families got their name.
12 Best Google Fonts That Are Most Popular in 2020
Arial
Verdana
Helvetica
Tahoma
Trebuchet MS
Times New Roman
Georgia
Garamond
Courier New
Brush Script MT
Impact
Comic Sans
---
Still, You couldn't decide?
It's worth it to make a shortlist of the best fonts or google fonts and then review them. Find the history of those fonts and see how this font has been used in the past.
If you are an entrepreneur we strongly recommend you to take some agency help to do these all.
Our Scopycode have the best web designer & web developer. They will look after the best google fonts which suit your website.