404 Error - What does it mean, why it happens, How to fix it?
404 is the technical form of not found page error. When a link is broken it shows a 404 not found an error. 404 Error is a hypertext transfer protocol response code( HTTP).
It indicates that the browser was able to communicate with the server, but that server could not find what you requested.
Every once in a while you might have come across a 404 error page while surfing the web. These error pages are caused due to various reasons & most of them are out of your control.
There are two types of 404 error pages: Generic 404 & Custom 404.
What does 404 error, 404 not found, 404 Page not found mean?
First, you click on a link, because you are eager to read the content. But instead of getting the result that you want, an error appears saying that the page you requested is unavailable. It reads: "404 Page not found"
A 404 not found error is an HTTP status code, which means the page you wanted to access a website couldn't be found on their server.
In other words, it means there was no web page corresponding to the entered URL.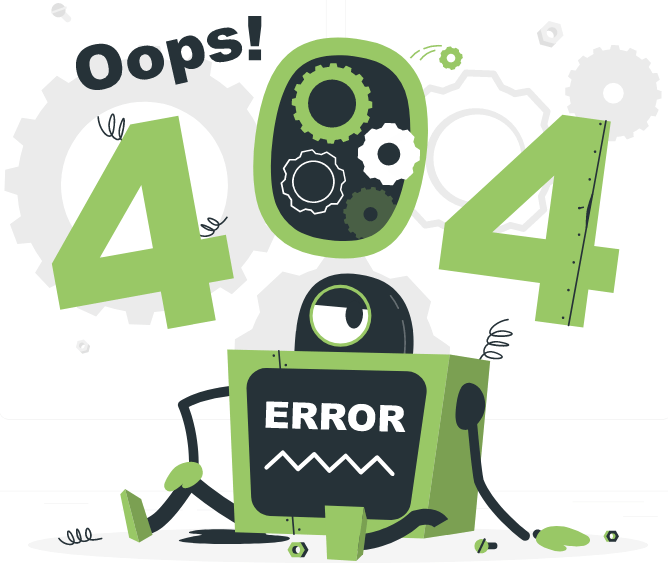 Why is my web page saying 404 error Page not found?
it's easy to miss the small details here and there. But unfortunately, those small details you miss can have big impacts on your website.
There are several reasons why you're getting an HTTP 404 error code:
One typical reason for a 404 error message is when the page has been deleted from the website.
The entered domain name doesn't exist anymore.
You entered an incorrect URL address.
The page was moved to another URL and the redirection did incorrectly.
Sometimes the server malfunctions, although it happens very rarely.
How to fix the 404 error or 404 Page not found:
Some simple steps you should follow before taking any further actions. In any case, you should first perform these primary checks.
Reload the page:
Sometimes 404 Page not found error comes for a simple reason. The first thing you have to do is to refresh the page. Press F5 to refresh the URL. Because an error may have occurred if the page wasn't loaded correctly.
Check the URL:
Make sure it is spelled correctly hence check the spelling, hyphens, page extension, etc. Whether you have entered the URL address manually or been directed via through a link, but the mistake has been made.
Contact your web host:
Contact the website owner to report the 404 error. If you are the website owner, contact your web host and request them for further information.
Clear the browser cache and delete cookies:
If you can access the website from another device, the HTTP 404 error only seems to appear on certain computers. then the problem could be in your browser only. clearing the cache and cookies may easily solve the problem.
In addition, I will tell you how to detect the 404 page not found or broken pages on your website.
Use these sites to detect the 404 error page.
Search console
Screaming frog
Bing webmaster
Check my links
A 404 page not found error code is one of the most annoying things your visitors experience. Most importantly it increases the bounce rate of the website which negatively affect the SEO of the web page.